Description
Introducing our Christmas Earrings Tree Star DIY Earrings, the perfect accessory to add a touch of festive style to your holiday outfit. Crafted with high-quality materials, these earrings are designed for fashion-forward women who want to look beautiful and stand out.
With a natural style and made from durable aluminum alloy, our Christmas Earrings Tree Star DIY Earrings have undergone an electroplating treatment process to ensure their longevity and stunning shine. The star shape adds a touch of elegance and charm, making them a must-have for any woman seeking to make a statement this holiday season.
Not only are these earrings stylish, but they are also incredibly easy to wear and customize. Whether you want to keep them as they are or unleash your creative side and add your own personal touch, the DIY aspect of these earrings allows for endless possibilities.
Key Features/Benefits:
High-quality materials ensure durability and lasting beauty
Versatile DIY design allows for customization and personalization
Each package includes one Christmas Earrings Tree Star DIY Earring, measuring approximately 1.4*4.5CM. The compact size makes them comfortable to wear throughout the day and adds a festive touch to any outfit.
To showcase the intricate details of our Christmas Earrings Tree Star DIY Earrings, we have included several images below: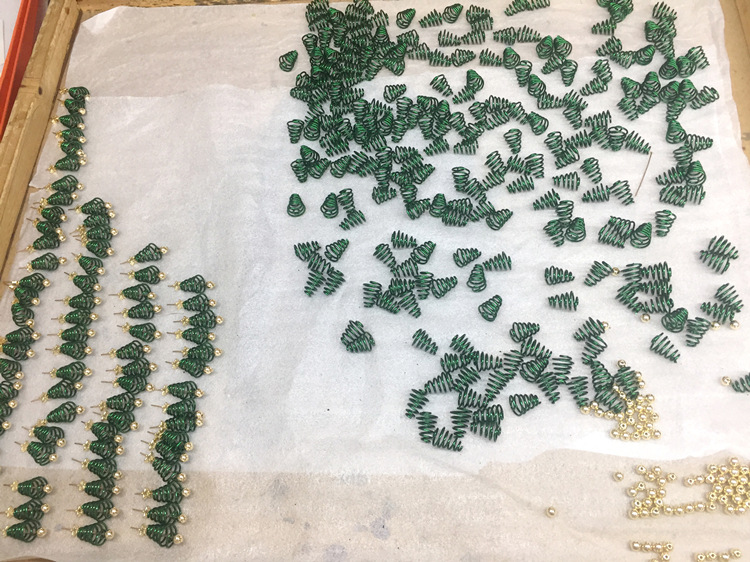 With our Christmas Earrings Tree Star DIY Earrings, you can shine bright during the holiday season. Don't miss out on adding this festive accessory to your collection. Order yours today and make a statement with style!
Payment & Security
Your payment information is processed securely. We do not store credit card details nor have access to your credit card information.