Description
Introducing the Christmas Hoodie Car Gearshift Cover, the perfect accessory to revamp your car's interior with a festive touch of holiday spirit. Made with love and care in our original studio, this cover is crafted using actual hoodie fabric, combining fashion and functionality in one delightful package.
When it comes to durability and universality, our Shifter Knob Hoodie Cover does not disappoint. Constructed from a blend of fleece, cotton, thread, and polyester, it is designed to keep your gear shift knob warm during chilly winter days. But that's not all - it also doubles as a protective shield in the scorching summer sun, preventing your gear shift knob from becoming too hot to handle.
Enjoy versatility all year round with this incredible cover. In winter, it offers cozy warmth to your hands as you start your car. In summer, it keeps your gear shift knob cool and comfortable. Cleaning is a breeze - simply toss it in with your regular laundry.
Let's not forget the main attraction - the adorable hoodie strings that can be tied or tightened to your liking, adding a touch of cuteness to your car's interior. Stand out from the crowd and spark conversations with this attention-grabbing accessory.
Included in the packaging is one Shift lever outer cover. Plus, it comes in two classic Christmas colors - red and green, making it the ideal gift for any car enthusiast or festive occasion.
Fashionable and Functional: Crafted from hoodie fabric, this cover adds a stylish element to your car's gear shift knob while keeping it warm in winter and cool in summer.
Easy-Clean and Versatile: Simply toss it in the laundry with your regular clothes. Suitable for all seasons, it offers warmth, protection, and a conversation-starter for your car.
Embrace the holiday spirit with our Christmas Hoodie Car Gearshift Cover, the must-have accessory for any car lover. Get yours now and transform the look and feel of your car's interior.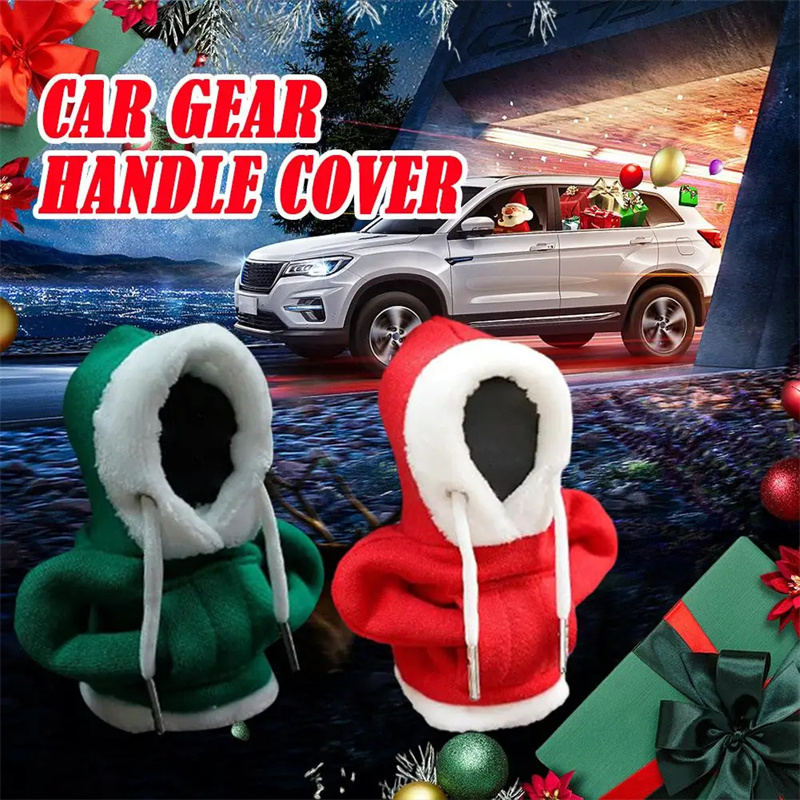 Payment & Security
Your payment information is processed securely. We do not store credit card details nor have access to your credit card information.